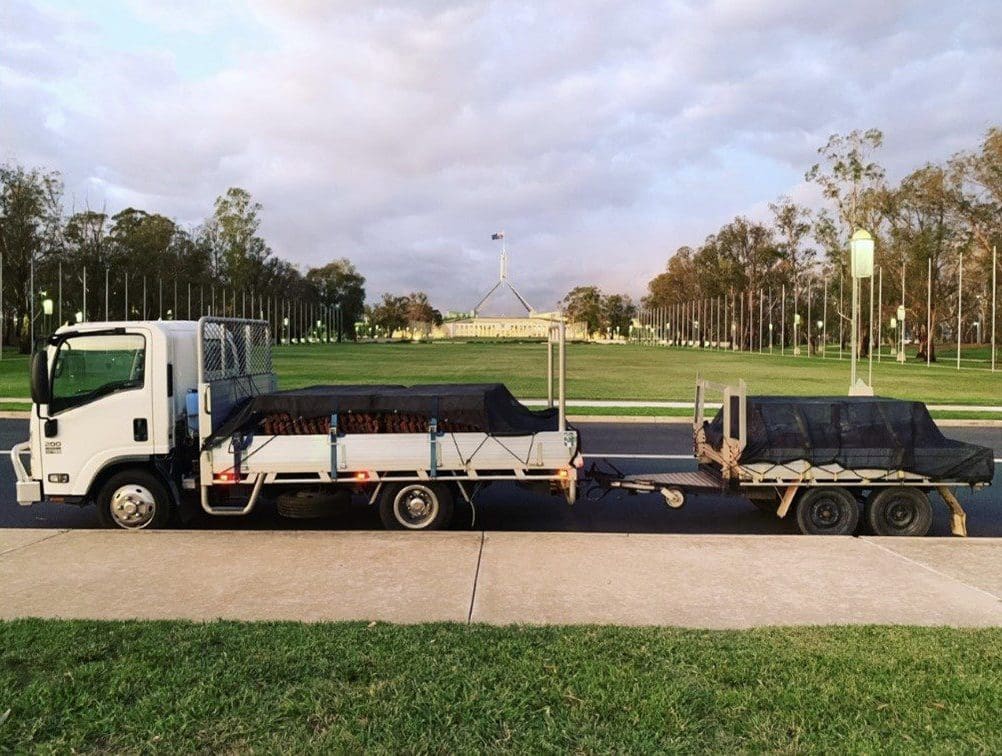 After an intense hail storm that tore through the ACT in 2020, there were an abundance of buildings in Canberra affected that were in need of some roof restoration work.
Being quite unique in what we offer and with the range of products available at Roof Tile Recyclers, we were approached to deliver by small and large truck, a myriad of both terracotta and concrete roof tiles that were hard to come by, all the way from Sydney down to Canberra City and the surrounding suburbs of Fyshwick, Braddon, Deakin and Curtin. Yes- we can deliver anywhere!
The load pictured was our last delivery to The Hyatt Hotel Canberra where we delivered 7000 Wunderlich Modern French tiles for some much needed repairs. For the team at Roof Tile Recyclers, there is really no job too big or small and we would be happy to help you source the exact roof tile you're after.